Nephrostomy is a procedure of many functions, but the most common is providing urinary drainage in case of obstruction of the ureter when retrograde access is impossible.
The drainage is facilitated by a catheter, stent or tube. Those devices reach renal pelvis or a calyx, passing through the body wall and renal parenchyma and are then connected to a bag outside the body that collects the urine.
Nephrostomy also has application among other procedures by dissolving or removing renal calculi, getting access to the upper urinary tract for many endourologic procedures, or supplying chemotherapeutic substances to the renal collecting system.
Nephrostomy Author: Stefan H Hautmann, MD, PhD Professor of Urology, Director, Department of Urology and Pediatric Urology, Luedenscheid Hospital, Academic Hospital of the University of Bonn, Germany
Find out more
Gale Encyclopedia of Surgery: A Guide for Patients and Caregivers | 2004 | Davidson, Tish; Laberge, Monique
COPYRIGHT 2004 The Gale Group Inc.
Find out more
Drain-Guard is an applicable device by anchoring a nephrostomy catheter inserted into the renal pelvis or the bladder from a position on the lower back.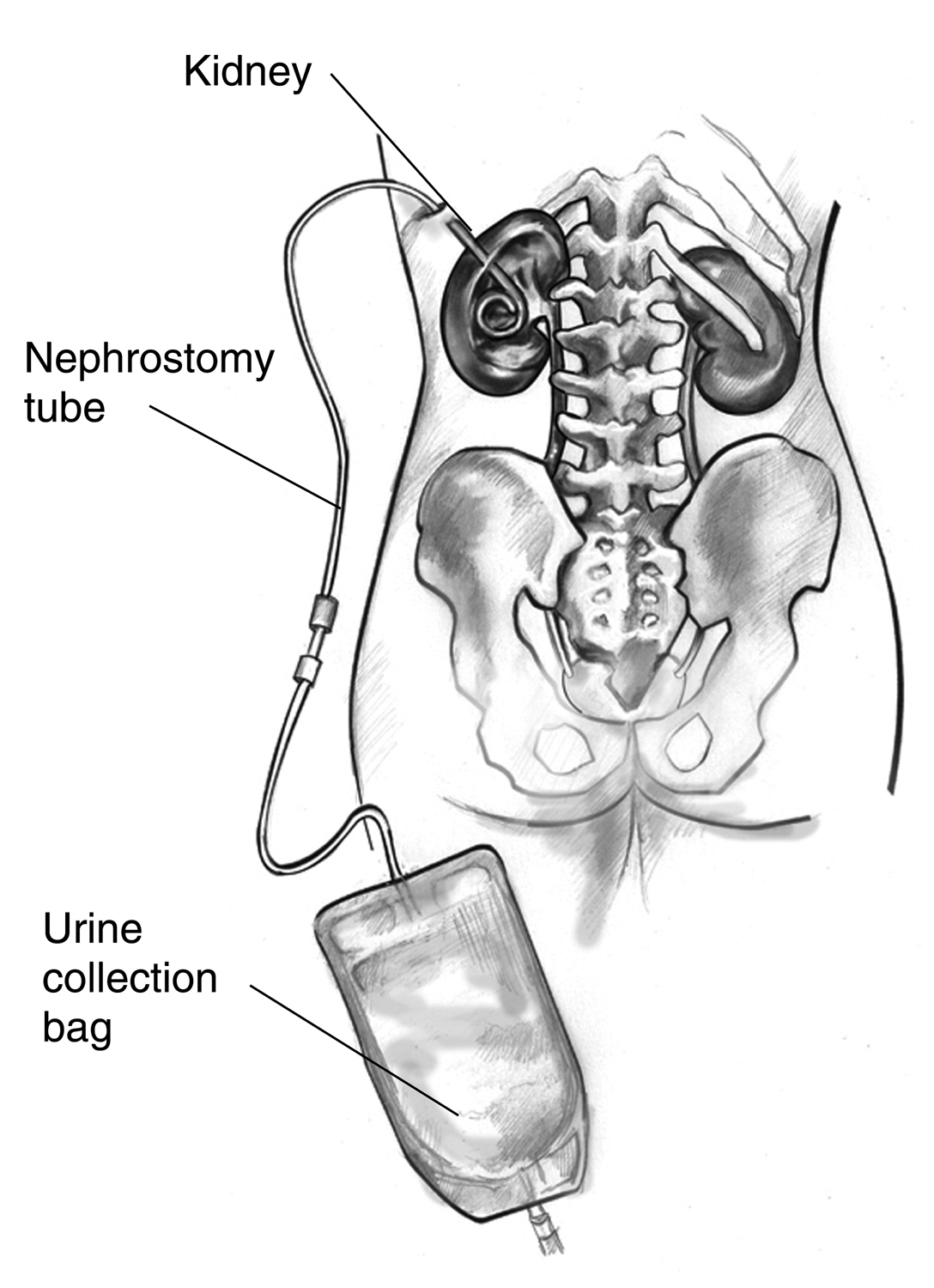 National Institute of Diabetes and Digestive and Kidney Diseases, National Institutes of Health